We develop cutting-edge EV charging technologies.
We dev tech for charging networks of all kinds, from cars to spaceships!
We're igniting a revolution in electric mobility across Latin America by accelerating the adoption of electric vehicles, promoting energy efficiency, and expanding charging infrastructure. At Spott, we develop cutting-edge technologies for charging networks of all sizes, from cars to spaceships! Our products are specifically designed for charging network operators, businesses, residential and commercial condominiums, electromobility service providers, and drivers.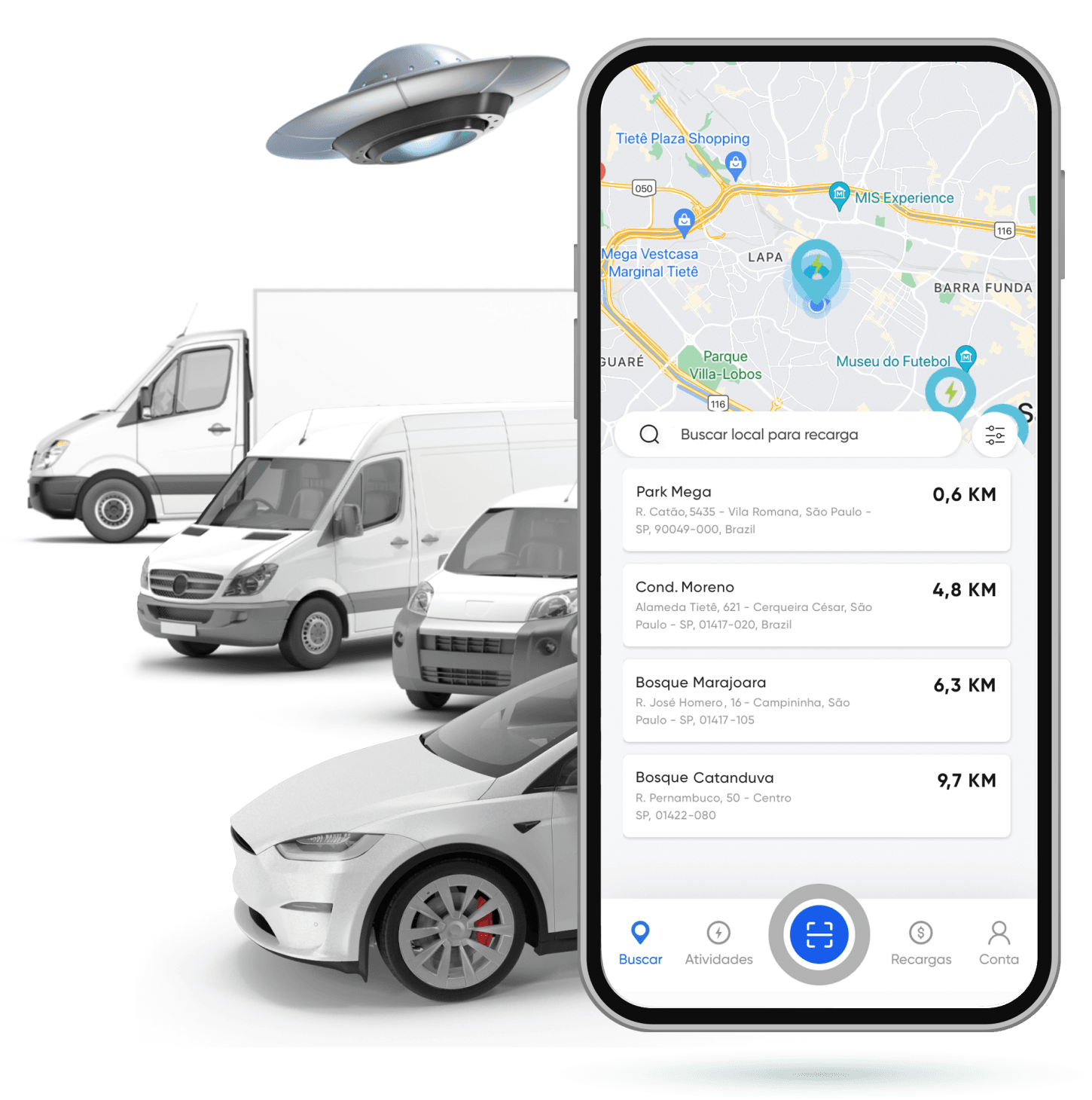 A powerful duo Manager + App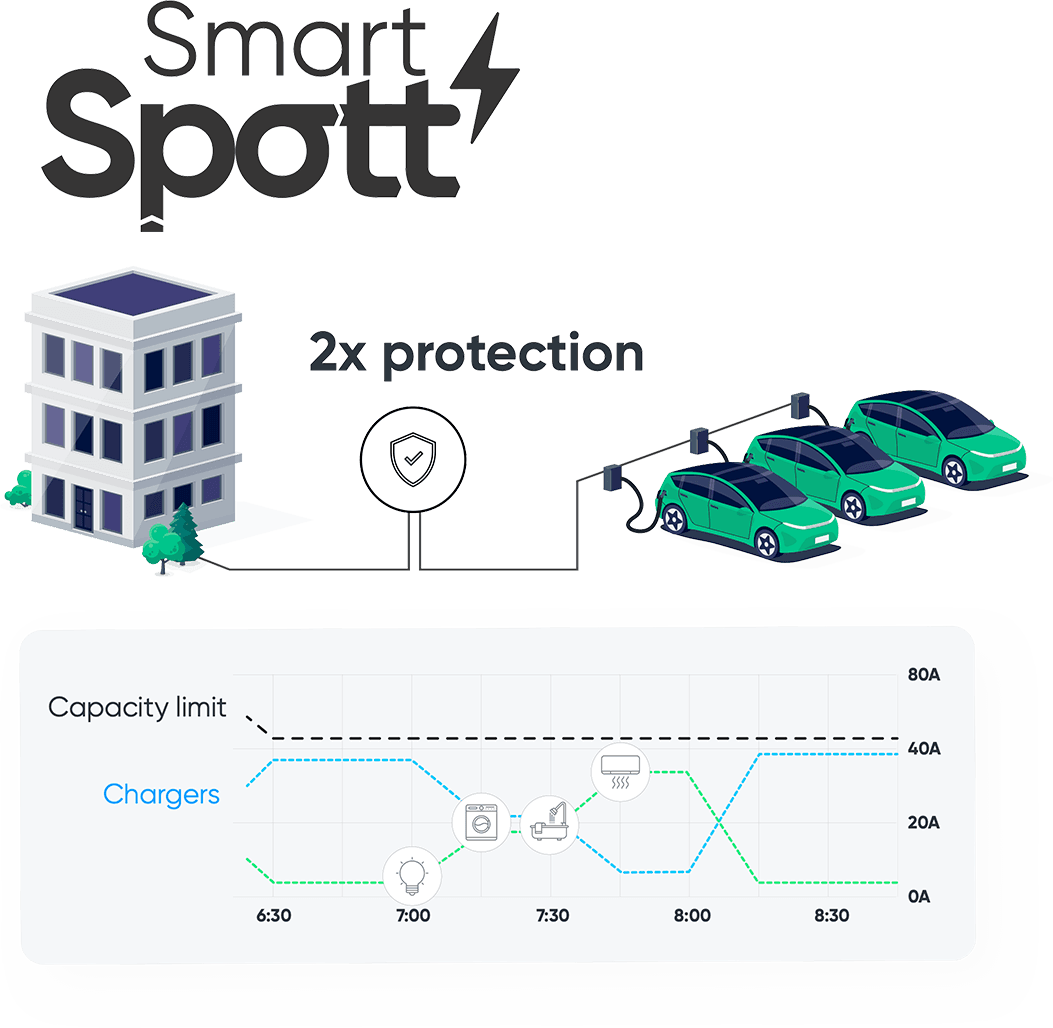 Energy management for electric vehicle charging
Smart Spott automatically adjusts the power of chargers based on the variation in building energy use.
The technology provides an extra layer of security for any place by preventing energy consumption from exceeding the capacity limit. This allows chargers to use only the available energy, avoiding overloads in the infrastructure.