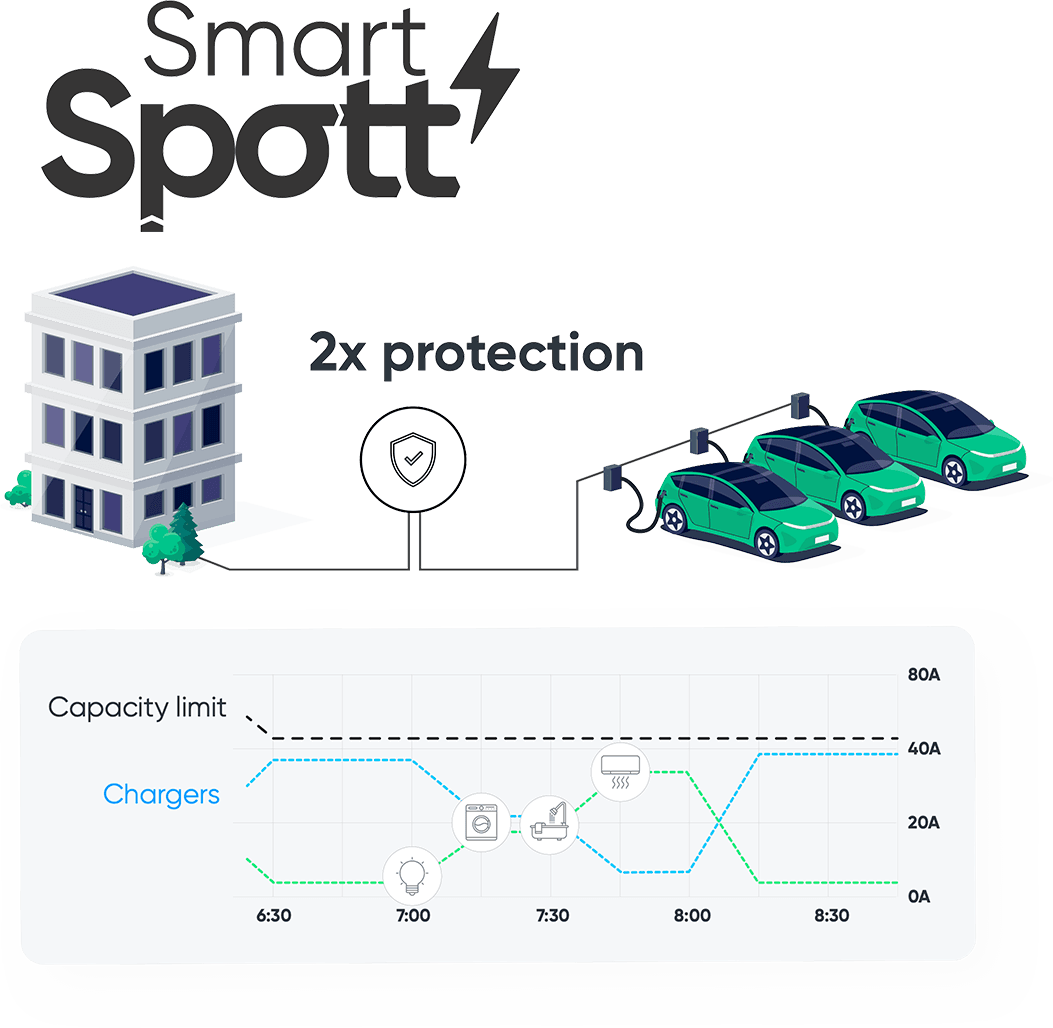 Energy management for electric vehicle charging
Smart Spott automatically adjusts the power of chargers based on the variation in building energy use.
The technology provides an extra layer of security for any place by preventing energy consumption from exceeding the capacity limit. This allows chargers to use only the available energy, avoiding overloads in the infrastructure.
Uses a smart algorithm to distribute and limited capacity among the chargers
Automatically adjusts charger power based on changing building energy use.
It might be easy,
but Spott is easier!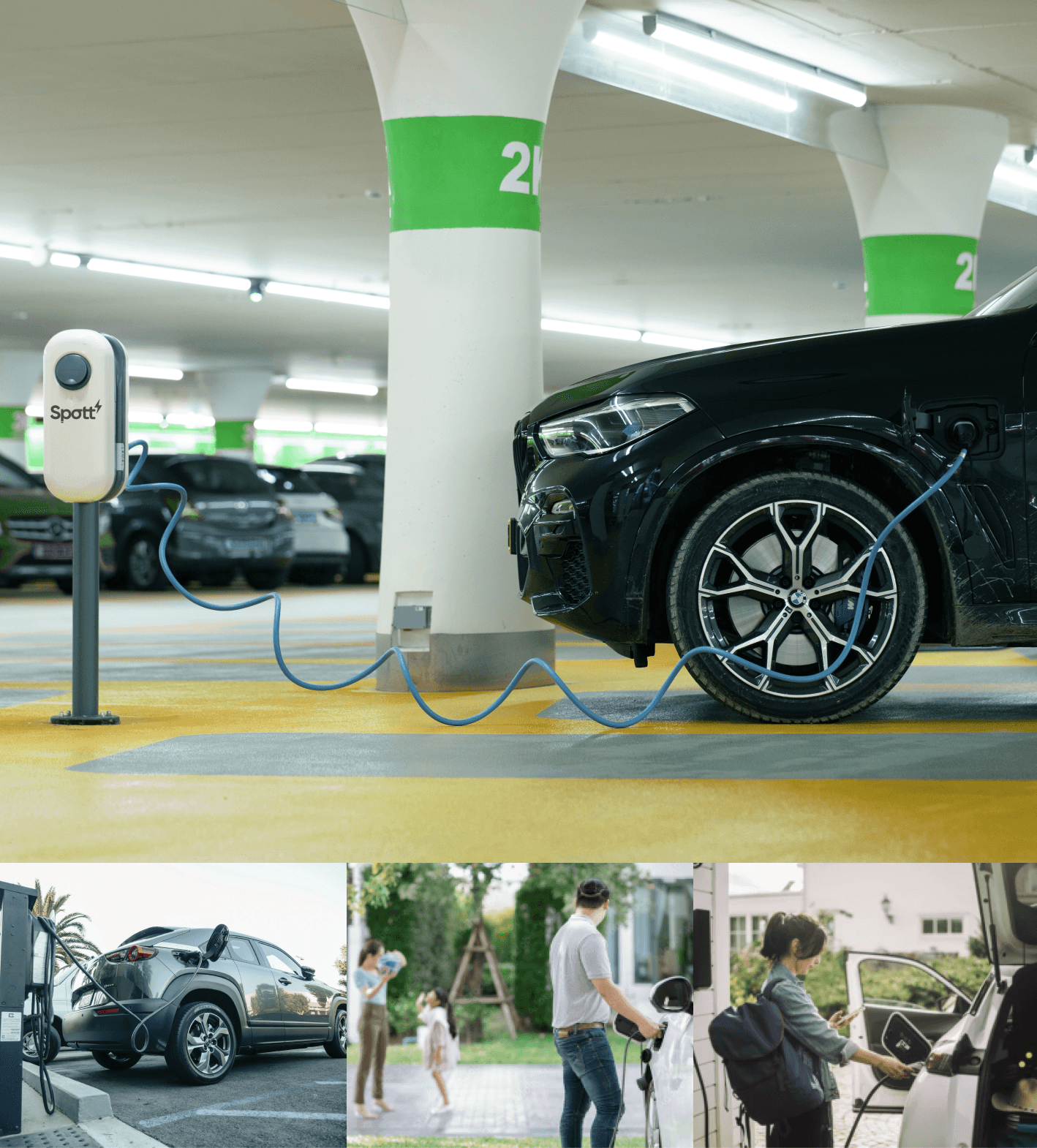 A powerful duo Manager + App
Sustainable and technological future!
A growing number of people are concerned about sustainability and are looking for less polluting mobility solutions. As a result, the fleet of electric vehicles is growing year after year, and the demand for charging points is also increasing. The time to prepare is now!
With our solutions, your charging network will be ready to expand and grow along with the market.